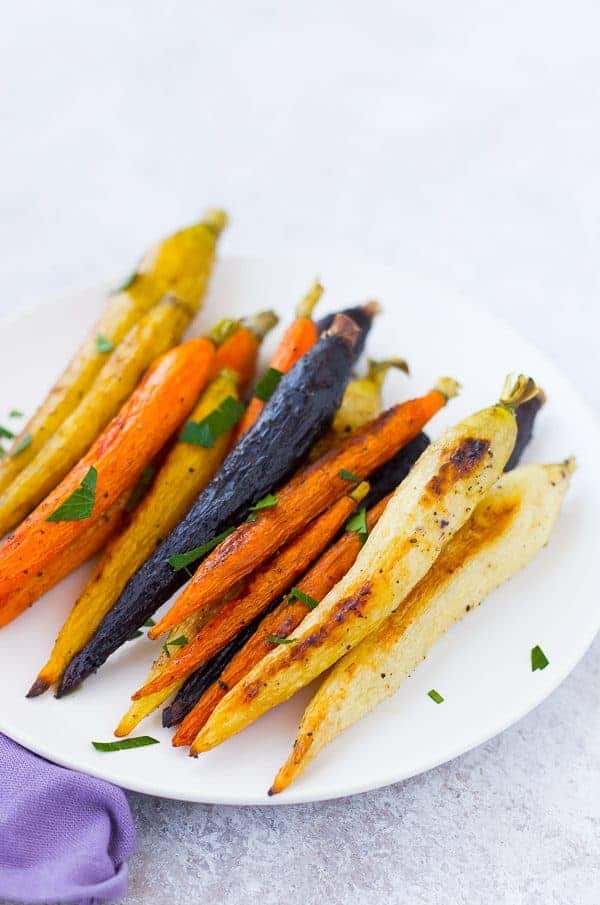 This recipe is adapted from rachelcooks.
I was not a huge fan of carrots until I tasted them roasted. I was stunned at how delicious they were.
Ingredients
1 pound carrots, preferably with stems, scrubbed and dried, peeled, washed, and dried (I leave unpeeled to retain nutrients)
1 tablespoon olive oil
1/4 teaspoon kosher salt
Pepper, to taste
Directions
Preheat oven to 400 F.
For easy cleanup lay a piece of parchment paper on a sheet pan.
Drizzle the carrots with oil, salt and pepper and toss.
Arrange on a single layer and roast 20-30 minutes, flipping when browned on one side. Check after 15 minutes.